Business advisers come in all shapes and sizes, so how do you choose the right one for your business?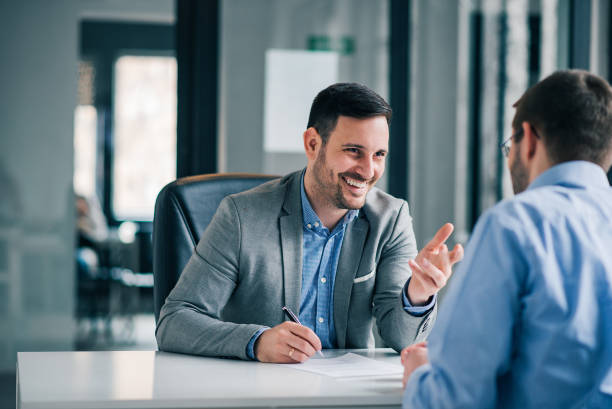 Here are eight tips to help you make the best decision:
1. Define Your Needs
Before you start looking for a business adviser, it's important to take some time to think about what you need from them. What specific problems or challenges is your business facing? What kind of advice do you need to overcome these challenges? When you know what you need, it will be easier to find an adviser who can provide it.
2. Do Your Research
Once you know what you're looking for, it's time to start doing some research. Talk to other businesses in your industry and see if they have any recommendations.
Look for online reviews of potential advisers. And, of course, don't forget to check out the adviser's website and social media presence to get a better sense of who they are and what they do.
3. Meet With Multiple Advisers
Once you've narrowed down your list of potential advisers, it's time to start meeting with them. This is an important step in the process because it will give you a chance to see how well you click with each adviser and whether or not they seem like a good fit for your business.
Make sure to ask each adviser plenty of questions so that you can get a better sense of their experience and expertise.
4. Consider Their Fees
One of the most important factors to consider when choosing a business adviser is their fees. You'll want to make sure that you're comfortable with the fees they're charging and that you feel like you're getting your money's worth.
Remember, however, that you usually get what you pay for. So, if an adviser's fees seem too good to be true, they probably are.
5. Check Their Credentials
When you're meeting with potential advisers, don't forget to ask about their credentials. What kind of experience do they have in the business world? Do they have any specialized knowledge or skills that could benefit your company? Are they certified by any professional organizations? Checking an adviser's credentials will help you ensure that you're working with someone qualified to help your business.
6. Ask For References
In addition to checking an adviser's credentials, you should also ask for references. This will give you a chance to talk to other business owners who have worked with the adviser and get their opinion on the quality of their services. If an adviser doesn't have any references or won't provide them upon request, that's a red flag.
7. Make Sure They're Insured
Another important factor to consider when choosing a business adviser is whether or not they're insured. This protects you in case anything goes wrong during your working relationship. Any reputable adviser should be able to provide proof of insurance upon request.
8. Trust Your Gut
Finally, it's important to trust your gut when choosing a business adviser. If someone doesn't feel right for your company, it's probably best to move on and find someone else. The most important thing is that you find an adviser with who you're comfortable working and with who you feel confident can help your business succeed.
Choosing the right business adviser can be a challenge, but following these tips should make the process a bit easier. And, in the end, it will be worth it when you find an adviser who can help your business reach new heights.
Following these tips will help you choose the best business adviser for your needs. Don't rush into hiring someone – take your time and find the right fit for your company. Click on Malvern accountants.