Your business is only as strong as your accountant's. From bookkeeping and tracking expenses to preparing tax returns and financial statements, your accountant plays a vital role in ensuring your business's success.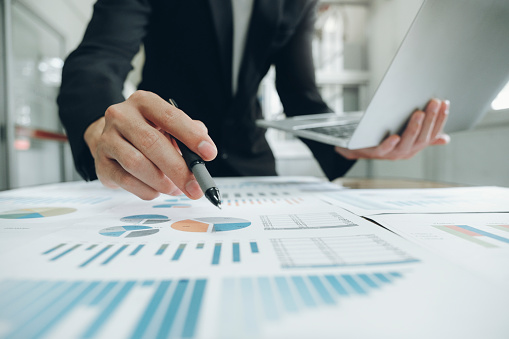 But with so many accounting firms and individual accountants to choose from, how do you know you're picking the best one for your business?
When it comes to choosing an accountant, you want to make sure you select someone who has the qualities that are most important to you and your business. 
Here are some key qualities to look for in a potential accountant:
-Extensive Experience In Accounting And Bookkeeping: 
You want an accountant who knows the ins and outs of accounting and bookkeeping so they can handle your finances expertly. Look for someone with at least 5 years of experience in the field.
You want to make sure that your accountant has a wealth of knowledge and experience to draw from. They should be able to provide you with sound advice and guidance based on their years in the industry. 
-A Strong Understanding Of Tax Laws:
Tax laws are constantly changing, so you need an accountant who is up-to-date on the latest changes and can help you minimize your tax liability.
-Attention To Detail: 
Good accountants have an eye for detail and can spot errors that others may miss. This attention to detail will help ensure your financial statements are accurate.
Your accountant will be dealing with a lot of numbers and details, so they must have a keen eye for detail. This will help them to catch any mistakes or discrepancies and ensure that your finances are in order. 
-Excellent Communication Skills: 
You need an accountant who can clearly explain complex financial concepts in plain English. They should also be readily available to answer your questions and address your concerns.
Your accountant should be able to explain things clearly and concisely. They should also be able to listen to your concerns and address them accordingly. Good communication is essential in ensuring that you understand your finances and feel confident in your accountant's ability to manage them. 
-Integrity: 
When it comes to your finances, you want an accountant you can trust. Look for someone with a strong sense of integrity who will always have your best interests at heart.
This is perhaps the most important quality of all. You need to be able to trust that they will do their best to manage your finances and give you sound advice. A good way to gauge this is by asking for references from past clients. If they have positive things to say about their experience, then you can be confident that you're in good hands. 
-Professionalism:
Your accountant should be professional in their dealings with you. They should dress and behave in a way that shows they are knowledgeable and trustworthy.
-A Positive Attitude:
You want an accountant who has a positive attitude. This person should be optimistic about your financial future and be able to help you make the best decisions for your money.
-They're Proactive, Not Reactive:
The best accountants are proactive in their approach to solving problems. Rather than waiting for you to bring them an issue, they're always on the lookout for ways to improve your financial health and bottom line. They're also great at communicating potential problems and offering solutions before they become full-blown crises.
Choosing an accountant is an important decision, so make sure you take the time to find someone who has the qualities that are most important to you. With the right accountant on your team, you can feel confident that your finances are in good hands. You can click on accountants Mornington if you want to hire a professional.